Products
The Platinum Gaskets range
Differs from other gasket brands on offer...
Not only are Valve regrind and full gasket
sets available, there are Manifold gaskets,
Plenum chamber sets, Oil pan sets, Valve
cover gaskets and Kits, Timing case seal sets,
along with a extensive range of miscellaneous
gaskets and seals to suit a large range of engines.
Rocker Cover Gaskets
Manifold gaskets
CYLINDER Head gaskets
VALVE REGRIND SETS
FULL GASKET SETS
OIL PAN GASKETS
CYLINDER HEAD BOLT SETS
to find your gasket needs
HEAD GASKETS
Manufactured in high grade
graphite material with stainless steel
bore bindings or MLS (Multi-Layered
Steel), whichever is applicable to each
particular engine.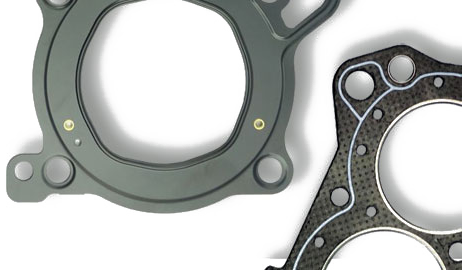 ROCKER COVER GASKETS
All manufactured in silicone material
allowing mechanical stability over a
broad temperature range to ensure
sealing integrity.

ENGINE OIL SEALS
The Platinum range of Engine Oil Seals are
all Genuine NOK seals.
VALVE STEM OIL SEALS
Made from Viton®, providing an excellent
durability and a quality resistance
against seal failure.